Top Security Guard Company MalaysiaOur ability and commitment to provide excellent and reliable services have continuously garnerd us the trust from our client. We are proud to serve our clients and committed to render our services.
The following are some of the list of security services contracts which we had served and undertaken.
Malaysian Palm Oil Board
Kementerian Pelajaran Malaysia
Kementerian Kesihatan Malaysia
Perbadanan Pertama Kompleks
Salak Park Sdn Bhd
Propel Berhad
Sp Setia Sdn Bhd
Dynamac Engineering Services Sdn Bhd
Sarawak Slipways Sdn Bhd
Omg Electronic Chemicals
Uda Angsana Sdn Bhd
Jabatan Warisan Negara
International Money Exchange (M) Sdn Bhd
Grandeur Park Sdn Bhd
Jabatan Tenaga Manusia
Lagenda Beringin Holding Sdn Bhd
Uda Land Central Sdn Bhd
Mydin Holdings Berhad
Umisem Engineering Sdn Bhd
Sodexo Malaysia Sdn Bhd
Siemens Malaysia Sdn Bhd
CPP Petroleum Engineering Sdn Bhd
Tecnicas Reunidas Malaysia Sdn Bhd
Pengerang Terminals Sdn Bhd
T.T.E Engineering (M) Sdn Bhd
Hitachi Transport System (M) Sdn Bhd
Polyplastics Asia Pacifics Sdn Bhd
Ledco Professionals Sdn Bhd
Sunway Group
Majlis Agama Islam Negeri Pulau Pinang
KEC International Limited
Aeon Big (M) Sdn Bhd
PV 20 Platinum Lake Condominium
Kualiti Alam Sdn Bhd
Sapura Energy Sdn Bhd
Menara PGRM Management Corporation
Recron (Malaysia) Sdn Bhd
Oxyhin Sdn Bhd
Miyazu (M) Sdn Bhd
Lotte Chemical Titan (M) Sdn. Bhd.
Telekom Malaysia Berhad
The Elements Mall (Hatten Group)
Imperio Residence
IAC Manufacturing (M) Sdn. Bhd.
Shell MDS (M) Sdn. Bhd.
Langsat OSC Sdn. Bhd.
Polynt Composites Malaysia Sdn. Bhd.
Bunge Loders Croklaan Oils Sdn. Bhd.
Scommerce Trading Malaysia Sdn. Bhd. (Shopee)
Hyperwave Systems Engineering Sdn. Bhd.
Special Triumph Sdn. Bhd.
DDW Colours Sdn. Bhd.
Lotte E & C Malaysia Sdn. Bhd.
PKNS Real Estate Sdn. Bhd.
PIJ Holdings Sdn. Bhd.
Muar Ban Lee Engineering Sdn. Bhd.
Perbadanan PR1MA Malaysia
Warna Kembara (M) Sdn. Bhd.
Petronas Refinery and Petrochemical Corporations Sdn. Bhd.
Pengerang Terminals (Two) Sdn. Bhd.
Altus Oil & Gas Malaysia Sdn. Bhd.
Mahkamah Negeri Perak
Premium Vegetable Oils Sdn Bhd
Majlis Bandaraya Pasir Gudang
Exyte Malaysia Sdn. Bhd.
One Complete Solution (M) Sdn Bhd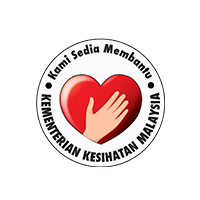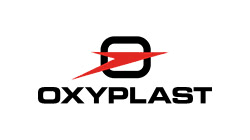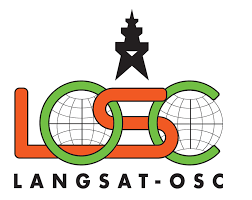 Contracts Awarded and Undertaken
PROZAS is a member company of the SPZ CONSORTIUM which is the appointed Security Management Services Contractor responsible for the management of the security services of the overall on-site and off-site facilities for the PETRONAS's Refinery and Petrochemical Integrated Development Project (RAPID PROJECT).
PETRONAS RAPID PROJECT which is located within the Pengerang Integrated Petroleum Complex (PIPC) in southern Johor will be Malaysia's largest liquid-based green-field downstream development site and will begin its operation in mid-2019.